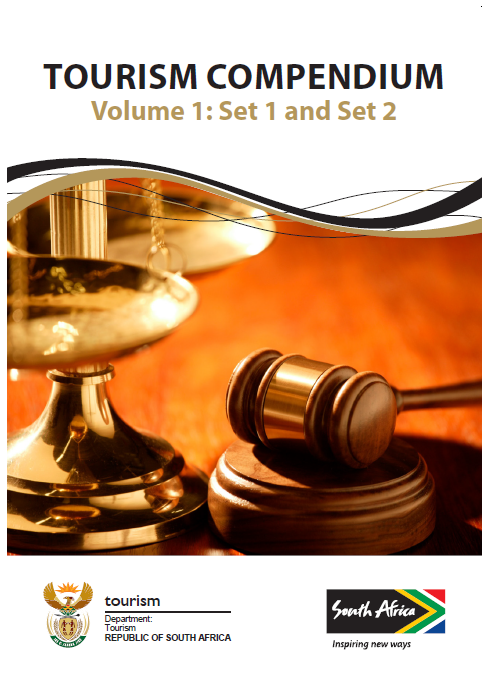 The Disclaimer:
This Compendium outlines a summary of legislation applicable to the Tourism Industry together with the penalties for non-compliance.
This disc may not be reproduced or transmitted in any form or by any means, electronic or mechanical without the express permission of the National Department of Tourism.
The contents herein serve as a guide for stakeholders and may not be construed as legal advice nor an interpretation of the legislation.
Prelims
Equality and Rights
Advertising
BBBEE
Consumers
Corporate
Corruption
Environmental
Equality and Rights
Finance
Health and Safety
Information Technology and Electronic Communications
Labour
Protection of Information and Privacy
Safety
Tourism
Transport
Standards
By-laws
Emerging Policy Developments